The clean up is slowly getting underway at Toni, a fishing village south of Kamaishi that was one of many badly hit by the March 11 tsunami.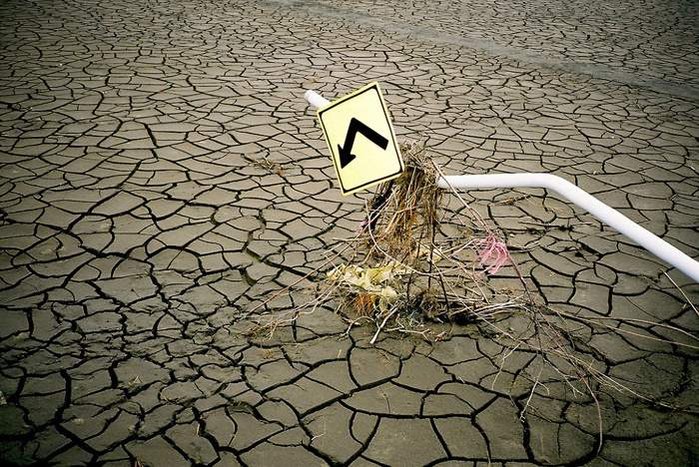 A twisted sign decorated with debris points down onto a cracked rice field contaminated by seawater south of Ishinomaki, Miyagi Pref.
A Japan Ground Self-Defense Force (JGSDF) camp south of Kamaishi, Iwate Pref. With 100,000 troops stationed in Tohoku, the JGSDF is shouldering the burden of the clean up.
A boy cleans tsunami silt from the road outside his home in Kamaishi, Iwate Pref.
A truck driver hauls a damaged railway carriage south to Sendai.
A JGSDF soldier and local boy in Tagajo, north of Sendai.
A prize Cadillac awaits its owner. South of Ishinomaki, Miyagi Pref.
A car wedged in tightly at Shiogama Port, Miyagi Pref.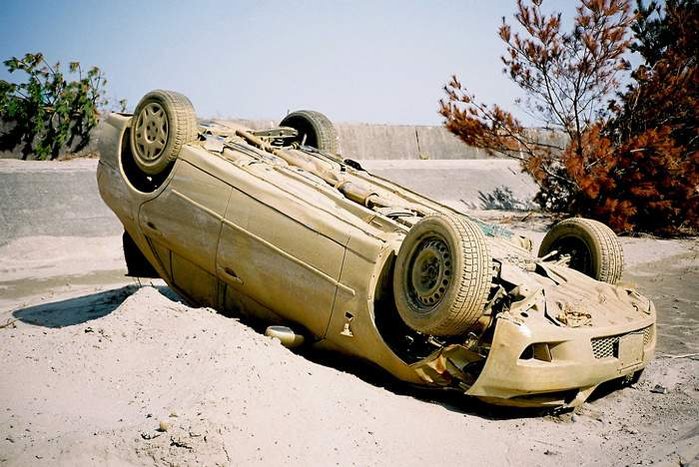 A car pulled from the sand shines gold in the sun. Soma, Fukushima Pref.